VERT-SHOCK
#1 Worldwide Jump Program

The only proven 3-step jump training program that can add 9-15 inches to your vertical jump...in less that 8 weeks. Most basketball players work to improve on their weaker skills such as outside shot, opposite hand, free-throws, shooting off the dribble, etc...but many players forget to work on non-basketball skills. Athleticism is something that can be improved and worked on if you are training the right way.

This system has proven itself time after time with real results. There is no heavy weight training so it is one of the safest programs on the market as well. It is designed to target your max vertical jump by activating your 'elastic fibers'.
In a short period of time you will be able to take your game to the next level. See the real results from others: HERE. Because there is a money back guarantee you have nothing to lose. If you are truly looking to take your game above the rim then this program will be exactly what you are looking for if you are willing to put in the time and effect.
Jumping Program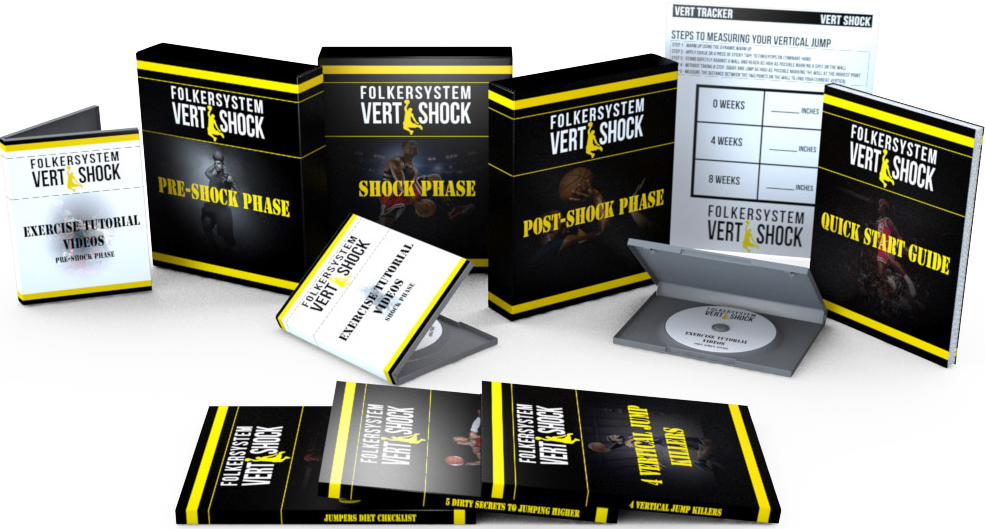 Adam Folker's Vert-Shock Program
ADD TO CART