Daily Agenda
Girls Nationals (June 27-30)
June 26: Early Bird Team Check-In (4:00pm-8:00pm)
June 27: Regular Team Check-In (8:00am-12:00pm)
Pool Play Begins (12:00pm-10:00pm)
June 28: Pool Play Continues (8:00am-10:00pm)
June 29: Bracket Play Begins (8:00am-10:00pm)
June 30: Semi-Finals and Championship games only (8:00am-3:00pm)
Boys Nationals I 5th-12th GRADE Divisions (July 6-10)
July 6: Team Check-In (10:00am-2:00pm)
Pool Play Begins (2:00pm-10:00pm)
July 7: Pool Play Continues (8:00am-10:00pm)
July 8: Pool Play Continues (8:00am-10:00pm)
July 9: Pool Play Continues (8:00am-11:00am)
Bracket Play Begins (9:00am-10:00pm)
July 10: Bracket Play Continues (8:00am-6:00pm)
Boys Nationals II 9U-14U AGE Divisions (July 16-20)
July 15: Early Bird Team Check-In (4:00pm-8:00pm)
July 16: Regular TEam Check-In (8:00am-12:00pm)
Pool Play Begins (12:00pm-10:00pm)
July 17: Pool Play Continues (8:00am-10:00pm)
July 18: Pool Play Contineus (8:00am-10:00pm)
July 19: Bracket Play Begins (8:00am-10:00pm)
July 20: Semi-Finals and Championship Games only (8:00am-4:00pm)
NTBA Girls National Championship Divisions to choose from
- 4th Grade
- 5th Grade
- 6th Grade
- 7th Grade
- 8th Grade
- 9th Grade
- 10th Grade
- 11th/12th Grade
NTBA Boys National Championship Divisions to choose from
- 9 & under
- 10 & under
- 11 & under
- 12 & under
- 13 & under
- 14 & under
- 5th Grade
- 6th Grade
- 7th Grade
- 8th Grade
- 9th Grade
- 10th Grade
- 11th/12th Grade
Highlights for NTBA Nationals
- Nationals will take place towards the end of the travel basketball season each summer. NTBA believes in offering a well organized event while keeping the cost as low as possible for each team. Discounted hotels are offered along with several discounts for attractions and restaurants. Teams are not required to stay a full week. The entry fee for Nationals is one of the lowest in the country.
- Discounts for coaches at participating restaurants.
- Scouting services are at NTBA Nationals and evaluations are sent off to college coaches. Some college coaches might be in attendence as well.
- Two different national champions are crowned at NTBA Nationals for each age group as teams will be split into a Gold Bracket and Silver Bracket after pool play (minimum of 8 teams in an age group required)
- Action Photo's will be taken during Nationals and available to all players.
- The National Championship is sponsored by Captain U. Each team and player can set up a free profile with Captain U to connect with thousands of college coaches across the country.
- All players will be interviewed to assure no team is cheating or has illegal players.
- 600+ teams from 20+ states represented!
- Free smart phone app to keep up with all scores, team seeding for bracket play, and schedule.
- NTBA National Championship apparel store.
- and much more!
Team Pictures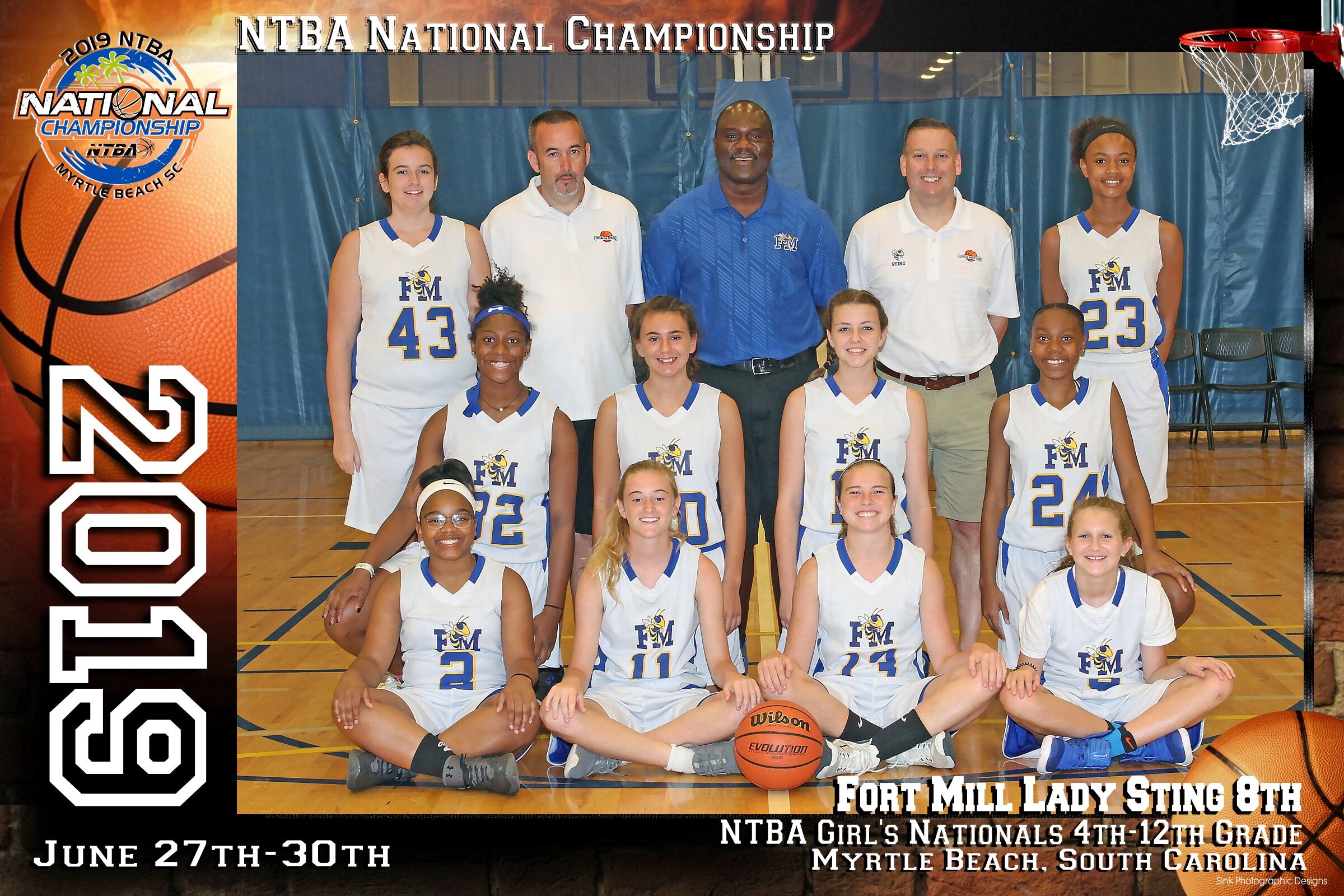 Team pictures will be taken at team check-in. Team pictures are mandatory to take, however you do not have to purchase team pictures (but they will be for sell if you want to purchase them).
Team Picture Forms
Order Form
Info Form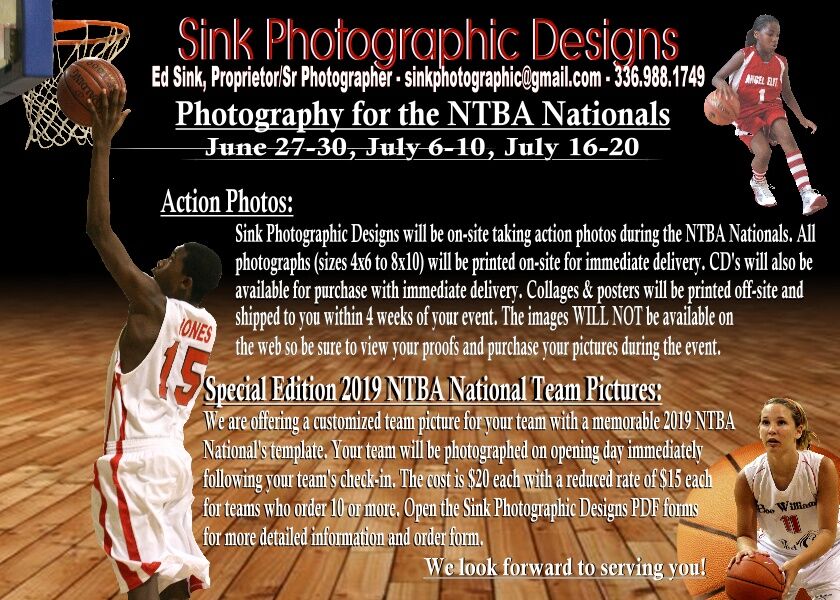 Captain U

NTBA has partnered with CAPTAINU for its National Championships! Create a FREE profile with CaptainU and connect with Thousands of College Colleges. CaptainU will provide the team roster books to ensure that college coaches have complete information about your team and each of your players.
Since CaptainU was founded in 2008, over 2 million high school athletes have used their platform to promote themselves to college programs. Currently, over 3,000 athletes commit to colleges each month using CaptainU. Their networking platform provides players and parents a tool to manage the college recruiting process and maximize their exposure to college coaches at the upcoming tournament.
CaptainU will provide player profile books for college coaches and free access to their online software to help all attending athletes maximize their exposure at the upcoming event to college coaches. Click on the links below to get setup for the event.
GIRLS NATIONALS (click the proper link below to sign up and create your free account)
Team Coaches Sign Up (8th-12th grade teams)
Player Sign Up (8th-12th grade teams)
College Coach Sign Up
BOYS NATIONALS (click the proper link below to sign up and create your free account)
Team Coaches Sign Up (8th-12th grade teams)
Player Sign Up (8th-12th grade teams)
College Coach Sign Up
Team Check In Process
Each team will be given a specific check-in time during the first day of Nationals. Any players arriving late MUST check in with NTBA before playing their first game. A player MUST be on the orginal roster that each team turns in to NTBA during team check-in, in order to be eligible for bracket play. Each team will wear their team uniforms to team check-in (either home or away color is fine). You MUST bring copies of report cards and birth certificates for all players along with an updated roster. NTBA will interview EVERY player to make sure all players are the correct age and in the correct grade. After your team is interviewed you will then take your team picture with Sink Photography. Please have your picture forms (listed above) filled out before arriving to team check-in.
Admission Prices
Daily Rate:
$12 - Adults
$8 - Kids
5 and under are free
Nationals Apparel Sales
More info coming soon
Awards
Great Awards will be given to both the champion and runner-up for each age group. Both the gold and silver divisions will receive the same awards. One team and two invidual awards (per player) will be given out to each team.