Daily Agenda
Girls Nationals (June 24-28)
June 23: Early Bird Team/Player Check-In (4:00pm-8:00pm)
June 24: Regular Team/Player Check-In (8:00am-11:00am)
Pool Play Begins (11:00am-10:30pm)
June 25: Pool Play Continues (8:00am-10:30pm)
June 26: Bracket Play Begins (8:00am-10:30pm)
June 27: Brackey Play Continues and Championship Games (8:00am-6:30pm)
Boys Nationals I 5th-12th GRADE Divisions (July 12-17)
July 12: Team/Player Check-In (12:00pm-8:00pm)
July 13: Pool Play Begins (8:00am-10:30pm)
July 14: Pool Play Continues (8:00am-10:30pm)
July 15: Pool Play Continues (8:00am-10:30pm)
July 16: Bracket Play Begins (8:00am-10:30pm)
July 17: Bracket Play Continues and Championship Games (8:00am-6:30pm)
Boys Nationals II 9U-14U AGE Divisions (July 19-24)
July 19: Team/Player Check-In (4:00pm-8:00pm)
July 20: Pool Play Begins (8:00am-10:30pm)
July 21: Pool Play Continues (8:00am-10:30pm)
July 22: Pool Play Continues (8:00am-10:30pm)
July 23: Bracket Play Begins (8:00am-10:30pm)
July 24: Bracket Play Continues and Championship Games(8:00am-6:30pm)
NTBA Girls National Championship Divisions to choose from
- 4th Grade
- 5th Grade
- 6th Grade
- 7th Grade
- 8th Grade
- 9th Grade
- 10th Grade
- 11th/12th Grade
NTBA Boys National Championship Divisions to choose from
"Grade Divisions"
- 5th Grade
- 6th Grade
- 7th Grade
- 8th Grade
- 9th Grade
- 10th Grade
- 11th/12th Grade

"Age Divisions"
- 9 & under
- 10 & under
- 11 & under
- 12 & under
- 13 & under
- 14 & under
Highlights for NTBA Nationals
- Nationals will take place towards the end of the travel basketball season each summer. NTBA believes in offering a well organized event while keeping the cost as low as possible for each team. Discounted hotels are offered along with several discounts for attractions and restaurants. Teams can stay anywhere they like. The entry fee for Nationals is one of the lowest in the country.
- Discounts for coaches at participating restaurants.
- Scouting services are at NTBA Nationals and evaluations are sent off to college coaches. Some college coaches might be in attendance as well.
- Two different national champions are crowned at NTBA Nationals for each age group as teams will be split into a Gold Bracket and Silver Bracket after pool play (minimum of 8 teams in an age group required)
- Action Photo's will be taken during Nationals and available to all players.
- The National Championship is sponsored by Captain U. Each team and player can set up a free profile with Captain U to connect with thousands of college coaches across the country.
- Extremely thorough player check-in process to assure all teams are playing on the same level playing field. Players are verified contact-free online through National Sports ID (NSID).
- 675 teams from 20+ states and Puerto Rico participated in 2019. Sold out in 2020 as well.
- Free smart phone app to keep up with all scores, team seeding for bracket play, and schedule.
- NTBA National Championship apparel store.
- Many games streamed online for family and friends back home to watch.
- and much more!
Online Streaming
BallerTV will be at NTBA Nationals streaming the games online. Watch from anywhere! Sign up for a BallerTV account now to watch the games. Click ON the BallerTV Banner below for more info and to sign up.


Team Pictures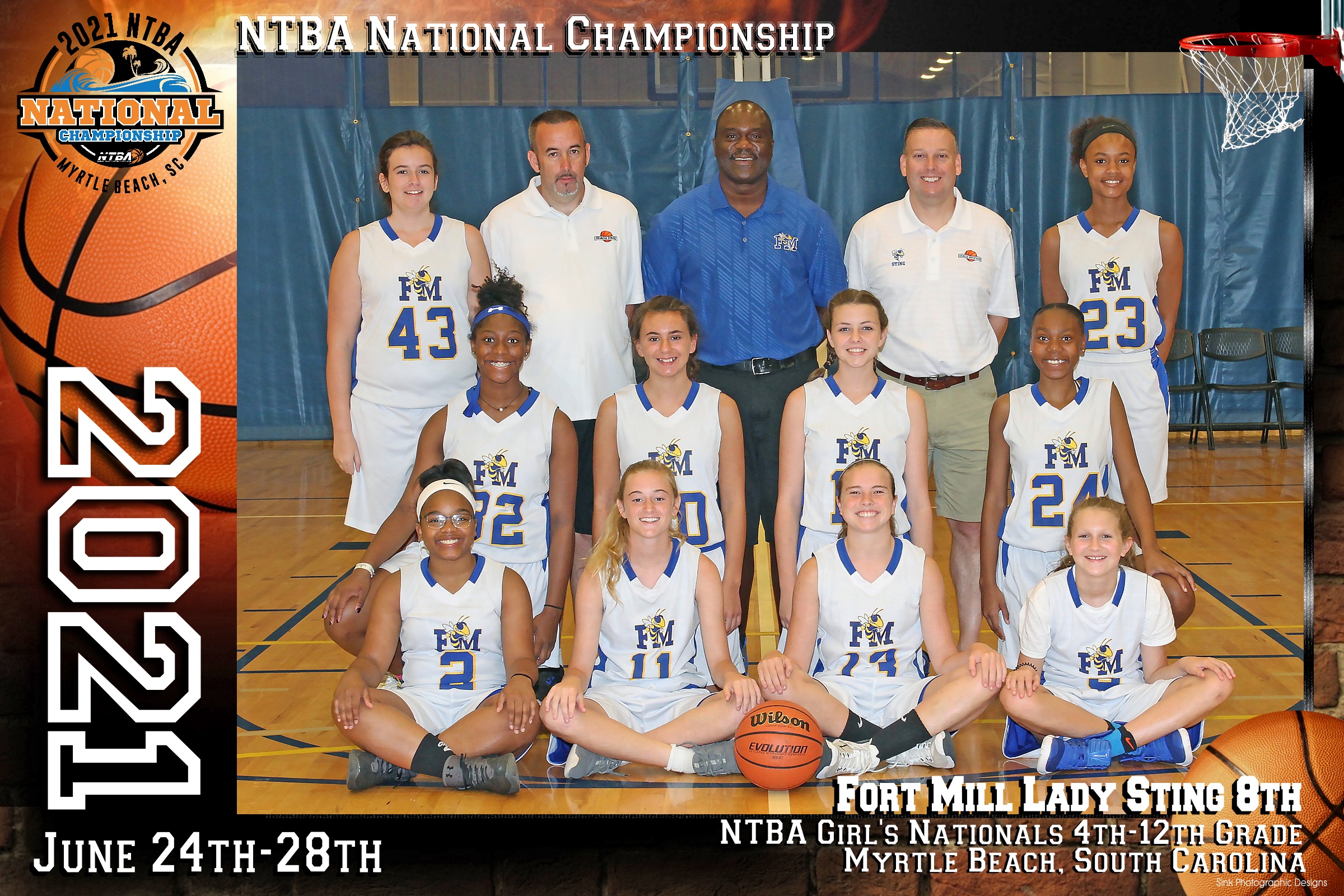 Team pictures will be taken at the 2021 NTBA National Championship for any team that signs up ahead of time to get their team pictures. This is an example picture of how the professionally taken pictures will look.
To sign up for team pictures for 2021 Nationals, you must reserve a time slot BEFORE arriving by either emailing: sinkphotographic@gmail.com or calling 336-988-1749.
Picture Forms and Action Shots Info
Team Pictures Order Form
Info Form for Teams Pics and Game Action Pics
Captain U

We are excited to announce that CaptainU is the official recruiting partner of the NTBA Nationals! Through our partnership, your participating athletes will receive a free CaptainU profile, which allows them to build a dynamic player profile and have immediate access to every college Basketball coach in the country. We hope that your athlete will take advantage of our partnership and use CaptainU to help them along their recruiting journey!
Who is CaptainU?
● CaptainU is a self managed recruiting software tool that connects High School athletes and college coaches across the country
● Linked-In style academic and athletic resume for athletes
● Athletes can send messages to college coaches and also find out which coaches are searching and following them
● Athletes can publish their athletic stats, academics, and videos all in one place
● Over 2,000 Basketball college programs are using CaptainU to discover new athletes
Since CaptainU was founded in 2008, over 2 million high school athletes have used their platform to promote themselves to college programs. Currently, over 3,000 athletes commit to colleges each month using CaptainU. Their networking platform provides players and parents a tool to manage the college recruiting process and maximize their exposure to college coaches at the upcoming tournament.
CaptainU will provide player profile books for college coaches and free access to their online software to help all attending athletes maximize their exposure at the upcoming event to college coaches.
Schedule a complimentary call with CaptainU to learn how to get the most out of your profile by clicking: HERE. Or if you need assistance with filling out any info, please contact CaptainU at Help@CaptainU.com
Click on the links below to get setup for the event.
Girls Nationals CaptainU Sign Up (click the proper link below to sign up and create your free account)
Team Coaches Roster Upload Sign Up (8th-12th grade teams)
Player Free Athlete Profile Sign Up (8th-12th grade teams)
*Need help setting up a profile? Click HERE to schedule a call
College Coach Sign Up
Boys Nationals CaptainU Sign Up (click the proper link below to sign up and create your free account)
Team Coaches Roster Upload Sign Up (8th-12th grade teams) - coming soon
Player Free Athlete Profile Sign Up (8th-12th grade teams) - coming soon
College Coach Sign Up
National Championship Team Check In Process
NTBA Nationals will be a contact-free team/player check-in. Team will get verified online through National Sports ID (NSID) before arriving to Nationals. To get verified online and to get more info on NSID, Click HERE.
Admission Prices
Daily Rate: $12
No weekly/tournament passes offered
Kids 8 years old and under are free
Nationals Apparel Sales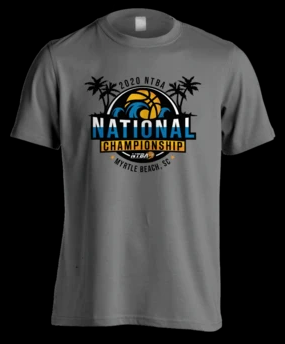 Buy your Championship Apparel online BEFORE the National Championship starts for a contact-free shopping experience. You can pick up you item(s) at the Myrtle Beach Sports Center and the shipping fee will be refunded!
Note: The link for the Boys Nationals will be posted at a later date